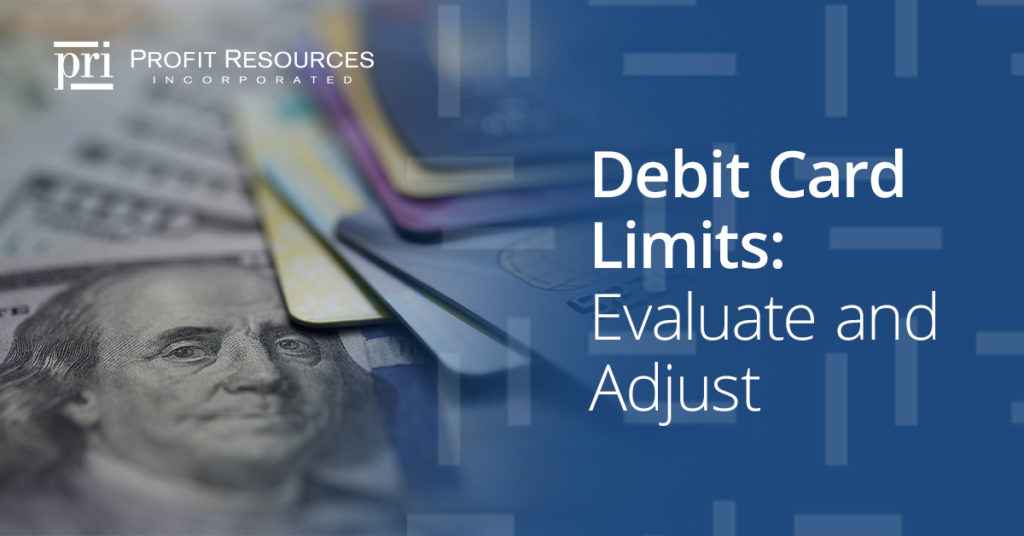 Customer behavior has changed and will continue to change during the course of the COVID-19 pandemic. The longer the pandemic lasts, the more significant the behavior change is likely to be. Over the last several weeks, we've been connecting with many of our community financial institution clients.
Many community financial institutions are experiencing customer limit increase requests and/or are internally discussing raising the spending limits as a proactive approach to customer service on issued payment methods. Along with helping customers in need, this an opportune time to question the FI's permanent spending limits, as Profit Resources typically finds these are too low regardless of the banking and purchasing environments. Therefore, PRI makes the following recommendations specific to debit card limits:
Consumer BIN debit card daily spending limits of $1,200 to $1,500.
Business BIN debit card daily spending limits of $2,500 to $5,000.
Remove the limit on the daily number of transactions (also known as velocity controls).

We all know that this is an important time in our new customer service initiatives, where customers will be highly sensitive to change and difficulty. This means understanding that only 1 or 2 card declines may cause a customer to find an alternative payment method, which in this environment will be credit instead of cash. This means customers further their debt.

In summary:
track declines due to exceed limit and raise card limits to the appropriate amount(s)
question the new limits as potentially permanent improvements
remove the daily transactions number limits, and
communicate all changes expeditiously to your customer base.
Keep in mind that card base usage is quite vulnerable right now, and must stay in focus for the foreseeable future.

PRI is happy to discuss the specifics of your debit card program and how you can ensure that it is working well for your institution. Contact PRI to learn more.
Profit Resources specializes in identifying profitability improvement for financial institutions through revenue growth, cost control, streamlining processes, and effective use of technology.