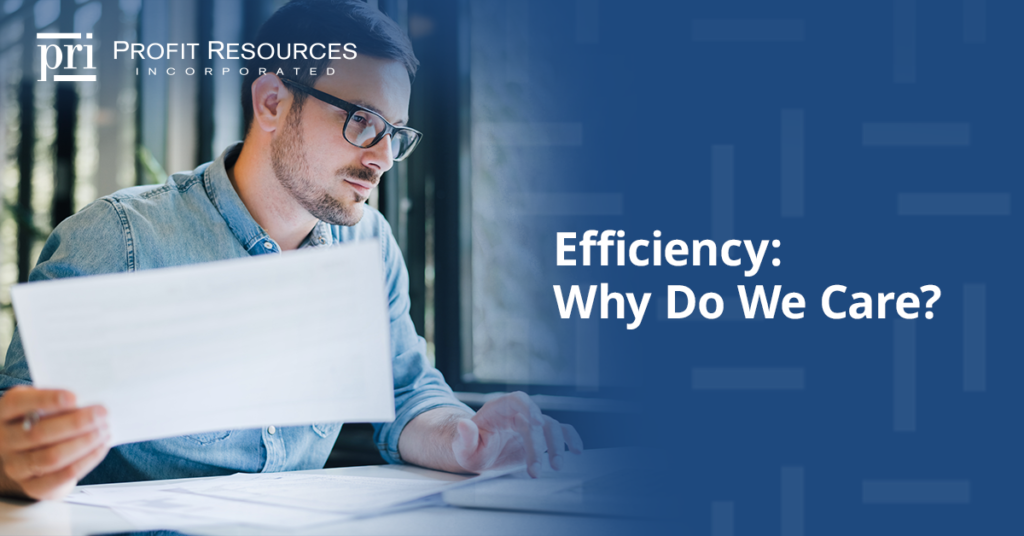 With the current economic environment and the impacts still being felt from the COVID-19 pandemic, many FIs are focusing inward and analyzing their efficiency as an institution. Increasing an institution's efficiency results in three key outcomes:
Enhanced Customer Experience.
Efficient organizations offer a much better customer experience. Particularly on front-facing activities, customers prefer to resolve a problem with one phone call, email or other contact with the FI as opposed to being passed around to several people. Similarly, we know that customers increasingly expect their needs to be met quickly, if not instantaneously. Efficient processes mean happier customers.
Studies show that employees are more productive and engaged if they are kept in a steadily busy state as opposed to working in fits and starts, which is the hallmark of an inefficient organization. In addition, people are the most accurate when they are busy and more likely to balance than if they have a slower day. Employees are more engaged in their jobs and exhibit greater loyalty if they see opportunities to improve efficiencies and customer experiences, and they are empowered to act on their observations.
Reduced Costs and Higher Profitability.
Finally, organizations that operate efficiently exhibit smoother processes and require fewer FTEs, which leads to higher profit margins. PRI has often demonstrated that even the most minor process improvements can add up to make a bottom-line impact. Founder Tim Holt has pointed out that finding "nickels and dimes lots of times" can be the key to efficiency success.
Next up in our series on efficiency, we'll discuss benchmarking and what managers can reasonably aim for in an effort towards improving efficiency.
Profit Resources specializes in identifying profitability improvement areas for financial institutions through revenue growth, cost control, streamlining processes, and effective use of technology. Contact us to learn more about our personalized approach to propel growth and improve profitability.