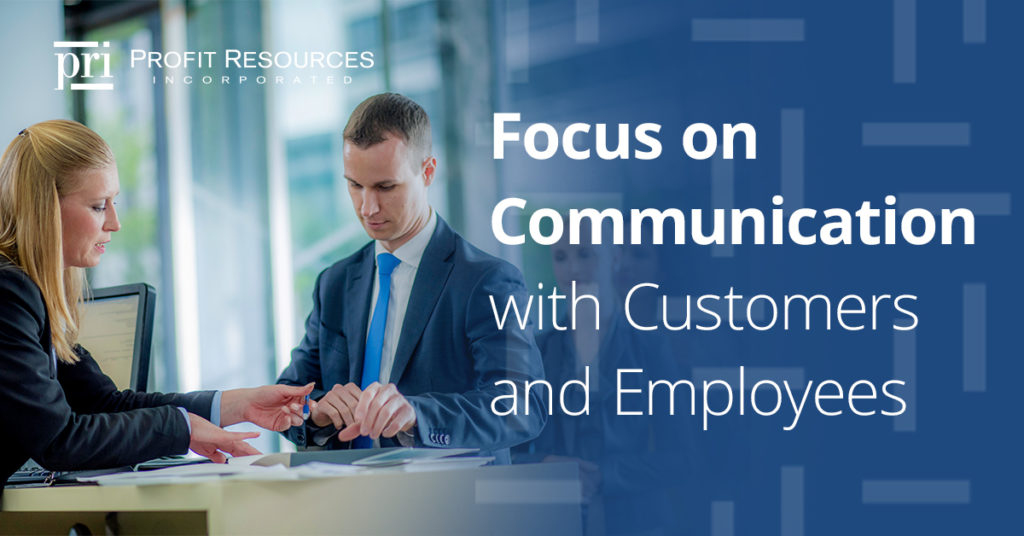 Customer behavior has changed and will continue to change during the course of the COVID-19 pandemic. The longer the pandemic lasts, the more significant the behavior change is likely to be and the more likely those changes are to endure beyond the end of the crisis. Over the last several weeks, we've been connecting with many of our community financial institution clients to hear what is on their minds.
As we discussed COVID-19 related challenges with our clients, a consistent theme that has emerged is communication. In smaller organizations, crisis situations such as the one we are currently living in tend to require an "All Hands on Deck" response. When in an A.H.O.D. environment, it is important to devote effort to communicating with your employees and your customers.
Here are a few things to consider when communicating during a crisis:
Develop a communication process/structure that can be replicated as needed.
Communicate frequently but not artificially.
Be concise. Don't attempt to communicate too much in a single message. People are often entering into a kind of "information overload" during a time of global change.
For internal communication, use your own voice. Doing so helps you better connect with your employees and builds your relationships, which will continue well into the future.
What you communicate reveals your true core values. Be sure your messages reflect the values you want to communicate and be known for, even after the crisis has passed.
Put yourself in the audience's shoes. What do your customers and employees want to know? How does this affect them?
Utilize tools you may not have in the past. Consider blogs, podcasts, social media channels and videos, and other vehicles that can deliver information quickly in a rapidly changing environment. Do not rely exclusively on formal letters and memos.
Provide tools for inter-department communication and model the way in using them.
In today's environment, customers and employees are stressed. Providing consistent, relevant information with an emphatic voice can prove to have a calming impact.
Profit Resources specializes in identifying profitability improvement areas for financial institutions through revenue growth, cost control, streamlining processes, and effective use of technology. Contact us to learn more about our personalized approach to propel growth and improve profitability.