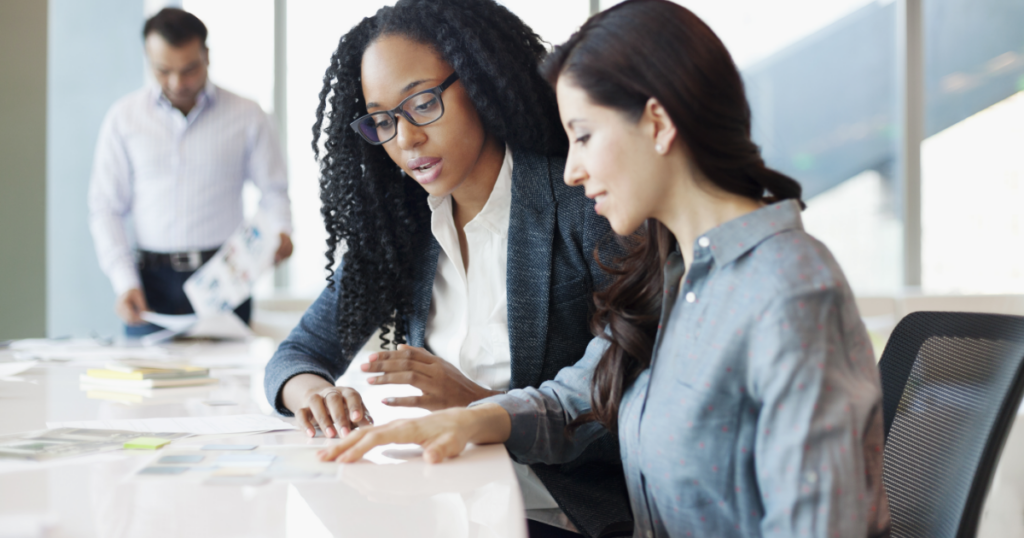 Financial institutions, while uniquely positioned to serve their customers, share many issues and challenges in common. The ability to bring an objective outside banking consultant to the table offers valuable insight and benefits that the FI may not have considered before. These include best-practice experiences across the banking industry that can be leveraged by the FI to increase profitability and accelerate success. Dave Koto, PRI Senior Relationship Manager, discusses some of the advantages of hiring a consultant and the wide variety of services that consultants offer.
When You Can't See the Forest for the Trees
Koto says that because every FI can be caught up in putting out daily fires, they often need an objective party to help them focus on long-term solutions to problems.
"We had a recent client CEO tell us that he just didn't realize the value of his FI's debit card program until we opened their eyes to it," Koto said. "The FI is typically very focused on the daily tasks of servicing their customers, and valuable employees may be too close to the problems to have a wider perspective."
A banking consultant can bring fresh eyes to an organization and provide a catalyst for change.
In the Forbes article, 10 Clear Signs You May Need to Hire a Consultant to Help Your Business, Syed Balkhi of WPBeginner and the Young Entrepreneur Council points out that hiring a consultant can be the cure for tunnel vision.
"If you feel like you have tunnel vision from working on a problem for too long, then bringing in a consultant can be transformative for your business," Balkhi said. "Consultants are typically people who have expertise in an area. Many of them are experienced business leaders who've moved to the consulting business to share their experiences. Getting a fresh set of eyes to look over ongoing problems in your business can be just what you need. Ask yourself if there's a problem that simply isn't going away in your business. A consultant can give you tailored advice and a fresh perspective you won't have from working too close to the problem for too long."
Bring on the Cross Pollination
Koto said one of the biggest benefits of hiring a banking consultant is that they are like honeybees, cross pollinating their knowledge of best practices from one bank to another.
"Because consultants like PRI have the opportunity to go into hundreds of FIs, they have the ability to observe best practices and recognize industry trends and then apply their depth of experience to their engagements," he said.
"Emerging trends and new developments in technology can affect your industry faster than you can research and understand them. If you're trying to keep up with these new developments but you feel as though you're in over your head, it's a good idea to find a consultant who's knowledgeable in your industry and the latest developments related to it. This can prevent anxiety or FOMO from affecting your judgment when making business decisions, but it requires finding a trustworthy expert whom you can rely on for informed guidance," said Bryce Welker of Testing.org and the Forbes Young Entrepreneur Council.
Deepen Your Bench
Koto said banking consultants also can supplement the FI's current staff and temporarily fill specialized roles that the FI needs to hire for but has been unable to for whatever reason. It can also bring expertise into the organization that your team doesn't currently have. Koto goes on to explain that community FIs often struggle to find someone with in-depth knowledge of debit card profitability; there are so many nuances that must be considered. Hiring a knowledgeable bank consulting firm like PRI can help to supplement the specific need for creating a profitable debit card program and train current employees to better understand the space.
"Any business leader has their strengths and weaknesses. The best use of your time will always be to focus on your strengths," said Cody Candee of Bounce and the Forbes Young Entrepreneur Council. "But as your business goes through its cycle and your needs change, the most impactful things to focus on may well be things that lie outside your own area of expertise. That's a great time to think about bringing on a consultant. What can that person do better than you? What would they enjoy doing that you don't? These questions can help you decide whether it's time to hire outside help."
Sometimes the FI "doesn't know what they don't know." Hiring a banking consultant that specializes in a broad range of long-term success strategies such as process improvement, utilization of technology and product profitability can make a huge difference in an FI's trajectory as it navigates today's ultra-competitive environment.
Profit Resources specializes in identifying profitability improvement areas for financial institutions through revenue growth, cost control, streamlining processes, and effective use of technology. Contact us to learn more about our personalized approach to propel growth and improve profitability.