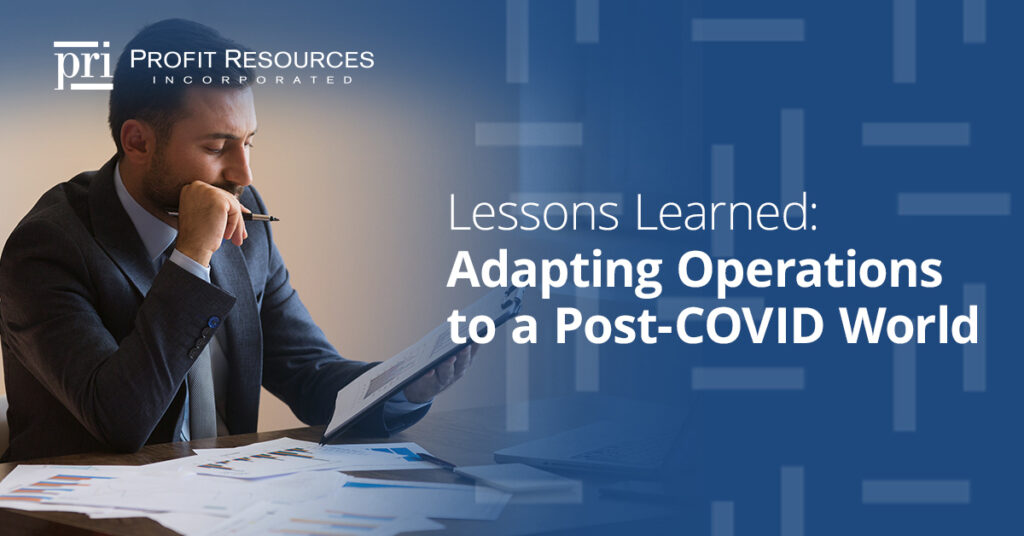 To successfully adapt operations to a post-COVID world, many FIs are focusing on two main areas: Workforce and technology.
"The pandemic itself didn't present any real 'aha' moments, but it elevated considerations that were on the back burner and brought them to the forefront of leaders' thinking," said Gladys Rodriguez, PRI Consultant/Project Manager.
Workforce
In the past, FIs sometimes had a limited remote workforce, but security was always a concern that restrained banks from making more use of work-from-home arrangements. However, the pandemic demonstrated that FI employees can work from home successfully with the use of firewalls and critical security procedures. FIs learned that they can send their employees home to work as a contingency plan, avoiding the need to move the entire workforce to a new location. They also learned that employees can be just as or even more productive working remotely, and it opened the door to discussions about needing less real estate dedicated to expensive office space. In a post-COVID world, these workforce considerations are likely to continue.
Technology
While many customers were natural users of technology before the pandemic, the crisis accelerated the use of digital solutions. While this was a transformation for customer-facing products, a more manual, less seamless process often happens in the back office to support the digital customer. Changes are coming to these processes in the post-pandemic world.
"FIs will be focused on presenting a customer-centric process in the future, including in the back office," Rodriguez said. "Customers, even digital ones, don't like to be passed around multiple times for an answer to a question or resolution to an issue. It's important to use the first point of contact to service and complete the process whenever possible."
If a process cannot be completed at the first point of contact, banks and credit unions should target streamlining and making solutions more intuitive, reducing the amount of time and resources needed to review processes.
By focusing on workforce and technology considerations, leaders can take the lessons learned during the pandemic and apply them to achieve future successes in a post-COVID world.
Profit Resources specializes in identifying profitability improvement areas for financial institutions through revenue growth, cost control, streamlining processes, and effective use of technology. Contact us to learn more about our personalized approach to propel growth and improve profitability.