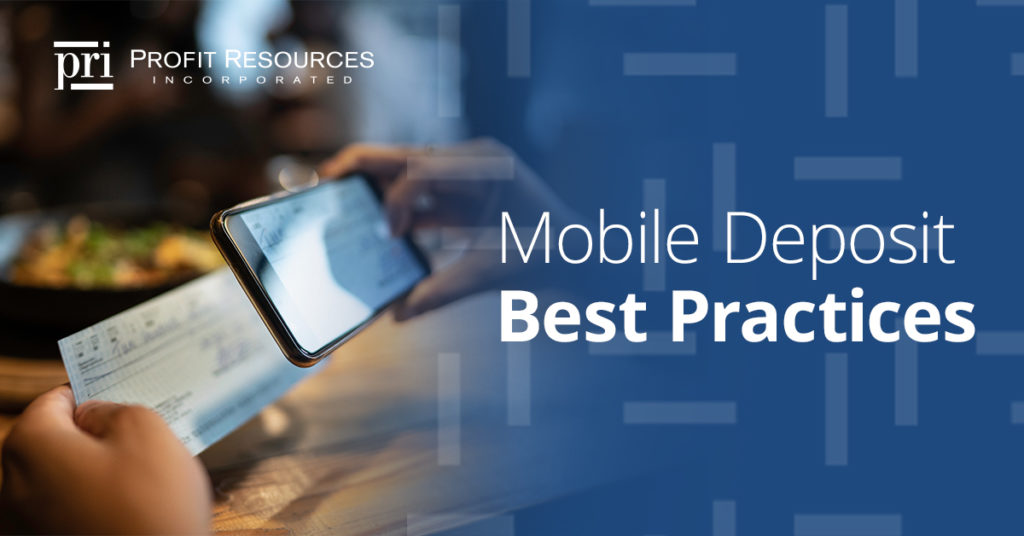 Customer behavior has changed and will continue to change during the course of the COVID-19 pandemic. The longer the pandemic lasts, the more significant the behavior change is likely to be. Over the last several weeks, we've been connecting with many of our community financial institution clients.
Since the closing of bank lobbies, many of our clients have seen significant upticks in mobile deposit activity. However, some of our clients have seen no change at all, which caused us to ask … why? Here are a few things to ask yourself if you've seen no change in mobile deposit volumes.
How much friction is involved in your mobile deposit enrollment process? We see extremes ranging from an automatic enrollment when the mobile app is activated to requiring customers to come to a branch and complete a form in order to get approved for the service. The enrollment process should be reviewed with a focus on making this as easy as possible for the customer.

Are you educating your customers on how to use the Mobile Deposit service? How about educating them on the security of the service? If you don't have anything on your website or YouTube channel, do something as simple as recording a Zoom demonstration. Anything you can do to comfort your customers on the technology will pay significant dividends.

When was the last time you reviewed your deposit limits? Many banks have both daily and monthly limits – and quite frequently these limits haven't changed since Mobile Deposit capability was originally rolled out. Paradoxically, during this same time frame, we've seen banks move to image capture at their ATMs where deposit limits are typically much higher than those available via Mobile Deposits. Perhaps that is appropriate, perhaps not. In any case, Mobile Deposit limits should be reviewed and modified as necessary.

Are you tracking rejected Mobile Deposit attempts? Many customers will be attempting a Mobile Deposit for the first time and some will inevitably struggle with the process. Are you reaching out to those clients to help them through the process? Be sure to track and act upon mobile deposit rejects when appropriate.
Finally, for all community financial institutions, now is the time to tighten up your tracking around Mobile Deposits. Make sure you can track by product, region, branch, etc. so that you can make the best data-based decisions moving forward.
Looking for specific, detailed assistance around your mobile deposit parameters or tracking? Contact PRI—we're happy to help make sure that your mobile deposit program is working well for your institution.
Profit Resources specializes in identifying profitability improvement areas for financial institutions through revenue growth, cost control, streamlining processes, and effective use of technology. Contact us to learn more about our personalized approach to propel growth and improve profitability