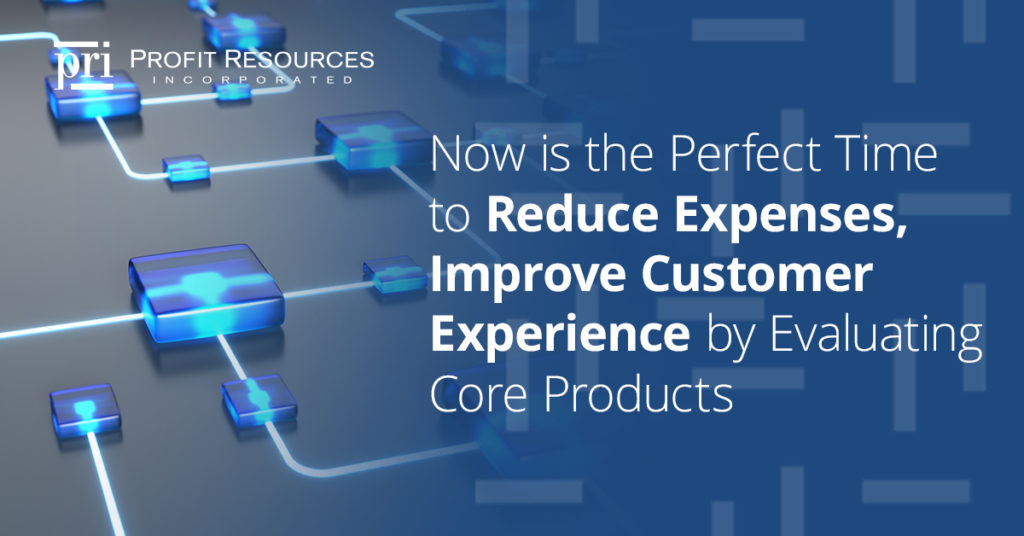 Financial institutions have experienced new transaction volumes in the past three months due to the pandemic. Many customers are approaching their bank or credit union in new and different ways, and as digital transactions increase, FIs must be ready to respond with the appropriate core solutions.
These new volumes can help predict future product mixes, and because increases in volume often expose expensive per item transactional costs, there is no better time to evaluate current product solutions and negotiate new ones.
It's always the right time to evaluate your core solutions and now more than ever, when people are not able to get in to the bank," said Henry Watkins, Profit Resources Director of Processing Solutions. "We are at a point in time where FIs can save expense, enhance future profits and improve the customer experience by evaluating their technical processes and negotiating new solutions."
Core solution providers are feeling the same pandemic stress as other businesses. Their activity has slowed, and they are reviewing renewals and aggressively pricing new business to restore their revenue growth models. They will work hard to extend contracts and keep customers.
An effort to reduce core and ancillary expenses should always begin with a thorough system evaluation. This gives executives a good feel of whether or not the FI has the right technology to serve customers efficiently and effectively.
"In addition to evaluation of new products and services, if the FI has not seriously evaluated core systems in the past 10 years, it might be time to take a fresh look," said Bill Zumvorde, Profit Resources Director of Business Development. "There also continues to be a trend away from processing internally toward outsourcing, and those conversions must be thoroughly evaluated as well. Optimal timing for beginning these system evaluations and negotiations processes is two to three years prior to contract expiration, and the PRI system evaluation team manages dozens of these projects each year."
Profit Resources specializes in identifying profitability improvement areas for financial institutions through revenue growth, cost control, streamlining processes, and effective use of technology. Contact us to learn more about our personalized approach to propel growth and improve profitability.