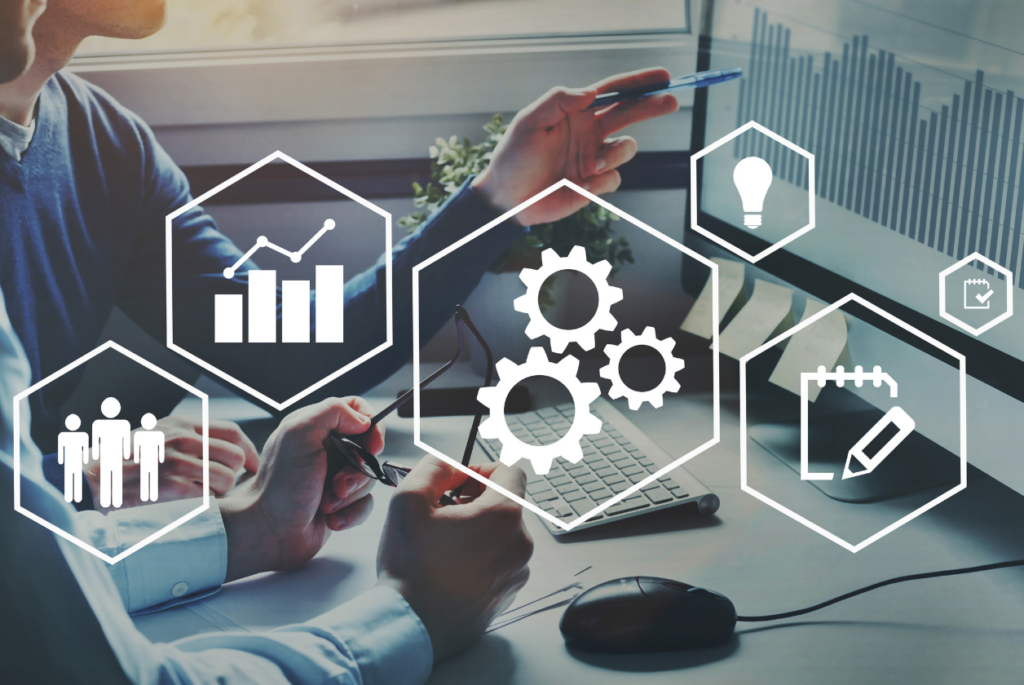 It's not a one-off project, and there's really no end point. Digital transformation is constantly evolving and must be part of a thoughtful, ongoing business strategy. With time and staffing currently in such a crunch, the FI must be laser-focused on what will be the most impactful solutions to address customer pain points. A new digital offering may be an interesting exercise, but is the impact large enough to spend your precious time and resources on? Only the FI itself – with its business strategy in hand – can answer that question appropriately.
PRI consultant Brady Chianciola says journey mapping – the process of putting yourself in the shoes of the customer – is vital to understanding not only what the customer experiences, but what the internal staff goes through as well.
"You can identify important internal pain points with the process of creating a journey map," Chianciola said. "Taking away the internal customer's pain points and giving them the opportunity to make decisions that lead to better customer service go a much longer way than meaningless rewards."
Internal processes could very well be a digital transformation, Chianciola said. Finding ways to automate repetitive tasks that employees do every day will increase productivity and job satisfaction. And having a documented road map that illustrates what the FI wishes to strategically accomplish keeps everyone (including senior leadership) moving in the same direction, reducing distraction by the "latest, greatest thing."
In the article Digital Features Every Customer is Looking for From a Financial Institution, Chianciola highlights six digital features that are considered by FI customers to be desirable and expected, which include mobile deposit and digital account opening and onboarding. But again, it's crucial to find out how these fit into the FI's strategy and which will have the most impact on its goals and bottom line. It's also important to understand the time and resources involved in implementation and whether the FI has the bandwidth currently or would benefit from hiring outside help.
Chianciola says there are some simple "Dos and Don'ts" of digital transformation that every FI should consider.
Don'ts: You're Not Like Everyone Else
Don't just copy the bank across the street. Remember, your strategy is unique to your business. Do what makes sense for your customers.
Don't just jump on the newest digital trend coming from the last conference you attended. Rather than chasing the floating balloon, have a strategy and a plan while mapping out several new solutions and prioritize, creating a road map everyone can buy into for the long-term.
Don't try to be all things to all people. Learn to say no!
Dos: Your People are Your Greatest Asset
Do involve your teams and ask for their ideas and help. Give them time to work through their daily tasks to identify the problems and pain points.
Do find out the areas of friction in the Customer Journey.
Do find solutions that would help streamline the customer experience.
Do look outside the external customer experience into digitally transforming your internal customer experience.
Do pay attention to who is writing or paying for the "research" you are reading. Often, research is a pretense for a sales pitch for the platform they are writing about and selling.
Do call references of banks that are already using the system you're considering.
Do site visits to see the technology in place if possible. Cultivate and utilize industry contacts you meet at conferences and in the industry generally. You can offer mutual feedback and resources to peers outside your area of competition. This give and take is valuable on many fronts.
Do determine how many customers will be impacted by the new technology. Use that number to prioritize what technology you seek to implement first.
Do communicate with your teams over and over (and over) again. Implementing a digital transformation without a significant amount of employee and customer education will result in a disappointing lack of utilization. After implementation, continue to update your team on the progress and be sure to celebrate successes.
Do plan for changes, setbacks and failures. How will you pivot if you don't reach your digital goals?
And one last takeaway …
You can't provide a great customer experience without a great employee experience. Never neglect one for the other because they work together, always!
Resources:
More Than a Balance Inquiry: Digital Transformation Key to Improving Customer Experience – Profit Resources, Inc
Digital Features Every Customer is Looking for From a Financial Institution – Profit Resources, Inc
Digital Banking Transformation Trends for 2023 – The Financial Brand
Profit Resources specializes in identifying profitability improvement areas for financial institutions through revenue growth, cost control, streamlining processes, and effective use of technology. Contact us to learn more about our personalized approach to propel growth and improve profitability.