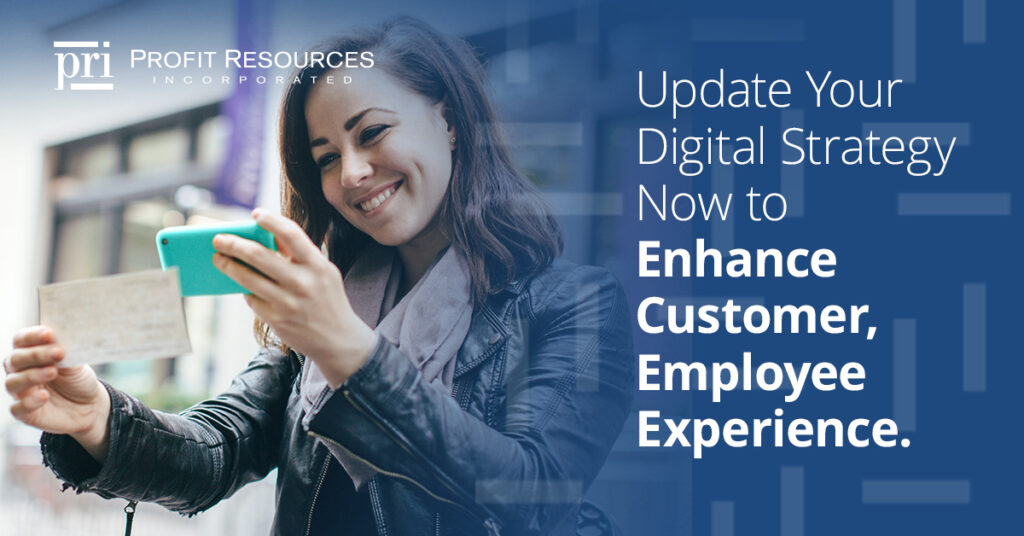 Developing a digital strategy is all about using the tools currently available to improve both the customer and the employee experience. There are ways of achieving both as part of a Financial Institution's digital transformation journey.
Most digital transformation efforts begin with customer-facing services, such as mobile features and online account opening. This is a good strategy, and PRI suggests taking it a step further by recommending that Institutions that already have a full toolkit audit those tools against today's industry leaders.
"Not all digital account opening platforms are the same and many 'first generation' products don't offer the experience that customers have come to expect," said Tom McGill, Profit Resources Relationship Manager. "Sometimes institutions have checked the boxes by implementing certain digital tools but have put little effort into choreographing them to provide a seamless customer experience. That can become a negative."
The best way to launch an audit is to complete a customer journey map that compares and contrasts a number of touchpoints and identifies any potential friction between your FI and a best-in-class experience. The customer journey map should not end with the opening of an account but should continue through all account onboarding activities and into common customer-initiated transactions.
Digital Transformation is not just customer-facing, however. Many areas in an FI's back office are ripe for process improvements driven by digital capabilities. The availability of RPA (Robotic Process Automation) and Workflow tools provide platforms by which tasks such as daily reconciliations, exception handling, generation of maintenance transactions and many others can be fully automated. Similar to preparing the customer journey map, FIs should review a time-blocking representation of the operations workflow, identifying repetitive tasks and working to automate them.
"Automation driven by digital tools allows you to free up your team from doing mundane tasks to more value-added work," McGill said. "As it becomes more important than ever to have your workforce focused on generating revenue and improving the client experience, spending time looking into digital transformation opportunities behind the scenes can provide tangible benefits."
Profit Resources specializes in identifying profitability improvement areas for financial institutions through revenue growth, cost control, streamlining processes, and effective use of technology. Contact us to learn more about our personalized approach to propel growth and improve profitability.