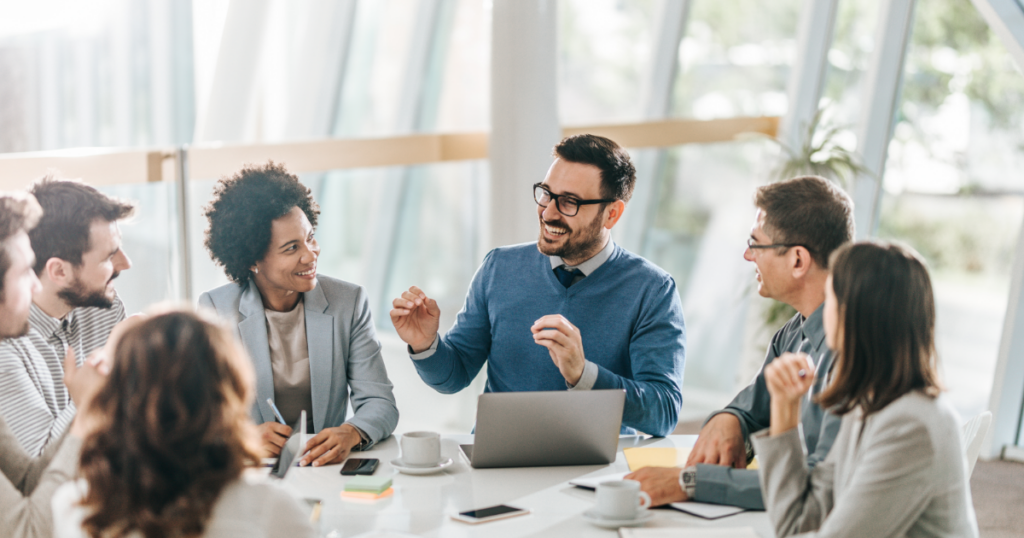 The Federal Reserve's response to the last economic cycle in 2008 and in the present inflationary time has an immediate impact on financial institutions and the financial services industry. Forward-thinking and careful strategic planning is crucial to help FIs meet the current challenges. Ty Glenham, consultant at Profit Resources, Inc., looks at strategic planning and its importance in 2022-23.
First, it's important to avoid getting hung up in the paradigms that FIs used to create their strategic plans in previous years, according to Glenham. Pre-COVID strategic planning tools and processes will not allow community banks to see, solve or anticipate upcoming problems and challenges.
"What can you do to ensure your bank remains strong in its strategic planning approach to serve customers, shareholders, employees and your communities?" Glenham said. "We need to think differently, change our mindset and change our approach."
In the PRI article When Did Your FI Last Update its Strategic Plan, Mikelle Brady, Partner at PRI, pointed out that a nimble, well-constructed strategic plan allows an FI to make necessary adjustments quickly, in a rapidly changing business climate. Flexibility is key.
"One thing is for certain: Change is coming," Brady said. "The more flexible the strategic plan is, the more the FI will be set up for success in the future. We've always believed that to be true, but it's even more critical now."
A sound strategic plan must, as always, answer four questions:
Where are we now?
Where do we want to be?
How do we get there?
How do we hold ourselves accountable and measure our progress?
In the article Community Bank CEO Outlook 2022: Your Priorities for the New Year, the Independent Banker said that the community bank's greatest business opportunities this year are investing in digitization, new line of business, fintech partnerships and wealth management/financial planning. The biggest challenges include increasing loans and earnings, attracting and retaining talent, keeping up with technology needs and advancements, complying with regulations and addressing data security. How do your FI's goals line up with those of industry peers?
Also, as in past years, strategic planning requires pre-work and advance thought before the actual work begins. One of the most important elements in effective strategic planning is ensuring the FI has the right people at the table. The strategic planning process should include not just the Board of Directors and management team but also the future leaders of the FI.
"This is where new ideas are generated, innovative possibilities are considered and excitement is created," Glenham said. "And that is what is necessary to meet the new challenges of today and tomorrow."
Including future leaders also sets up buy-in for strategic plan implementation. FIs that are intent on putting their strategic plans into action rather than creating them simply to check a regulatory box will be ahead of their competitors.
"Instead of shelving your strategic plan, utilize your young future leaders to help implement the plan and achieve your benchmarks, which will strengthen the FI and increase profitability. It's a win-win solution for all." (PRI article – Strategic Planning: Why You Should Include Future Leaders at the Table)
Growth-minded leaders in banking are positioned to make vital decisions today to propel business growth in 2022-23. To create effective strategic plans, leaders must consider the changing nature of the financial industry.
Some of these changes include:
Threats from the increasing number of alternative lenders and financial resources available to customers
Rapid evolution of technology such as mobile, digital, payments and lending
Rising costs of compliance and regulatory risk management
Optimization of existing processes and procedures to produce maximum efficiency
Utilization of existing technology, as well as consideration of new technologies
It's more important than ever for FIs to challenge their existing organization structure and functional alignment in relation to strategic planning and execution of initiatives to meet the changing needs facing them today. Our next blog will cover the most common mistakes FIs make when preparing for strategic planning.
Profit Resources specializes in identifying profitability improvement areas for financial institutions through revenue growth, cost control, streamlining processes, and effective use of technology. Contact us to learn more about our personalized approach to propel growth and improve profitability.