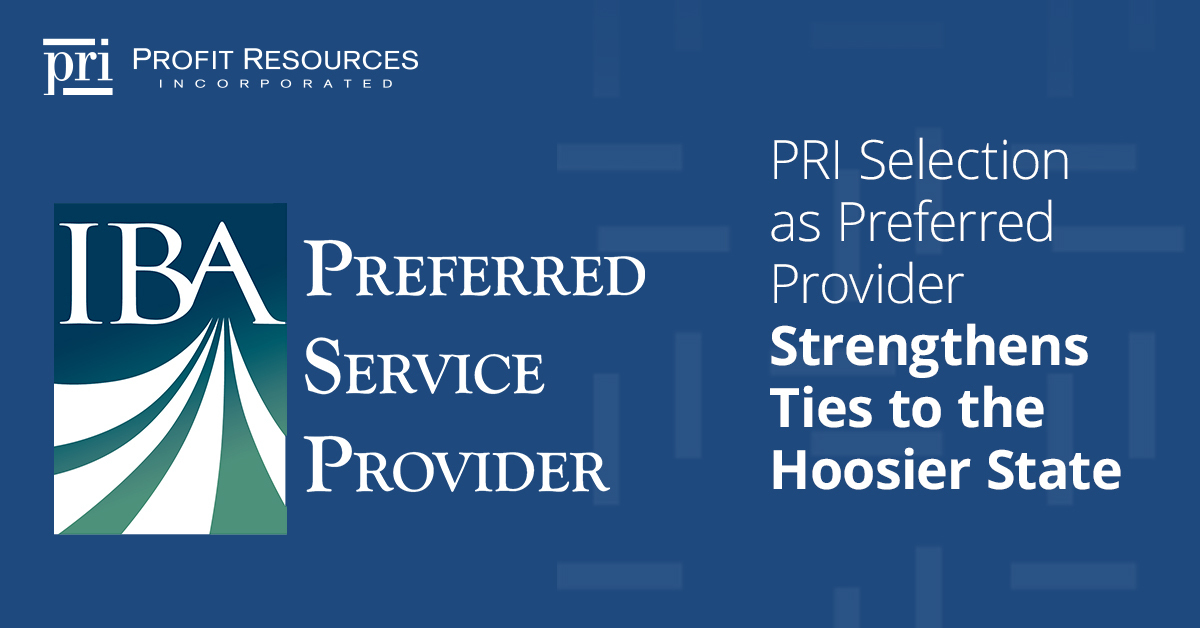 Profit Resources Inc. was honored this month to be selected as a Preferred Service Provider by the Indiana Bankers Association. The designation solidifies PRI's footprint in Indiana and holds special significance. After the company's launch in 1990, its very first client was an Indiana bank.
PRI stands out to state bankers associations such as IBA for several reasons that differentiate the company from its competitors. IBA noted that PRI's suite of offerings such as contract negotiation, system and process analysis, technology alignment, process improvement and revenue enhancement played a key part in their selection as a preferred service provider.
"In any area you choose to utilize Profit Resources, it will be a true partner, not just a vendor," said Rod Lasley, Executive Vice President, Operations and Member Services of Indiana Bankers Association. "PRI will learn your bank in order to offer solutions that fit your plans and your people. PRI knows that your success is key to its success."
Profit Resources specializes in identifying profitability improvement areas for financial institutions through revenue growth, cost control, streamlining processes, and effective use of technology. Contact us to learn more about our personalized approach to propel growth and improve profitability.