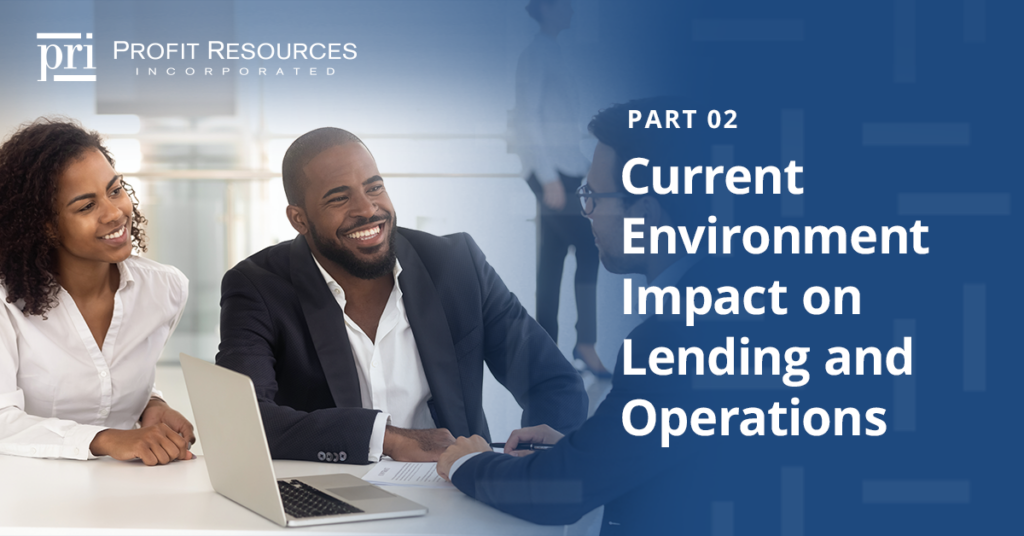 Data and technology continue to shape the future of the lending industry, and opportunity-driven Financial Institutions are embracing and adapting to the changes. In part 1 of this closer look at how the current environment impacts lending and operations, we examined the significant trend of digitization of the lending process. Part 2 will address how automation drives efficiency in lending.
"Utilizing automation tools in banks can improve business process efficiencies and offer more loans and better customer service to small businesses in need of capital," said Ty Glenham, Senior Consultant of Profit Resources, Inc.
Financial institutions are increasingly turning to customer-facing software programs to automate the lending process. There are seven steps in the lending process that can serve as areas of opportunity for automation.
Finding and targeting prospective loan customers
Evaluating the purpose and prospective customer's character
Reviewing a prospective customer's credit
Analyzing the financial condition of the business or customer
Making a site visit to the business or meeting with the customer
Assessing possible loan collateral
Signing the loan agreement
While the opportunity to improve process costs is often underappreciated in banks, in part because it involves taking a more manufacturing view of business processes, automation brings valuable benefits for FIs, particularly in efficiency of time and resources.
Without automation, a bank can wait anywhere from 45-60 days for information from the business seeking a loan, at which point the information is no longer applicable and the customer must resubmit. In addition, by automating the lending process, the credit loan approval process is reduced to a few minutes as the necessary calculations are performed using software. These small adjustments mean that the loan process is closed more quickly, leading to greater customer satisfaction and fewer requirements of staff.
Real-time lending transforms traditional lending by leveraging intelligent automation and data analytics for small business lending. What once took weeks of manual front-office selling, gathering data and back-office underwriting resources can now occur in minutes.
"Embracing lending technology can take the average cost of processing a small business loan from $3,000 to $5,000 per loan to $600 to $900 per loan, while still maintaining good credit risk management," Glenham said.
Profit Resources specializes in identifying profitability improvement areas for financial institutions through revenue growth, cost control, streamlining processes, and effective use of technology. Contact us to learn more about our personalized approach to propel growth and improve profitability.