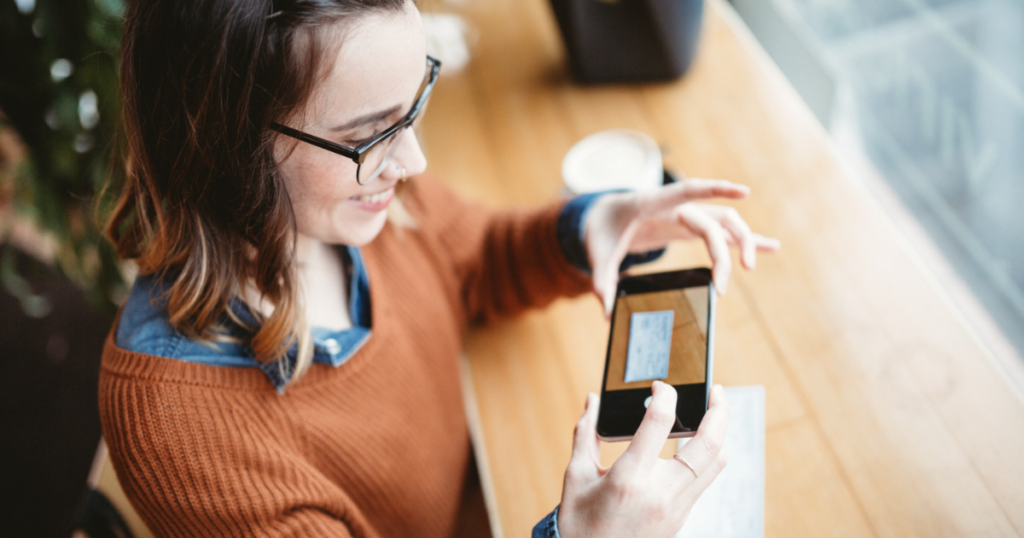 In the blog Top Buzzwords in Banking and What They Mean to Community Institutions, PRI consultant Brady Chianciola discussed "digital transformation" and how it goes much farther than simply digitizing an FI's operations. The term refers to truly transforming the company and strategically changing the way it operates for the customer's journey.
"Digital transformation means improving every process using technology, and it's not a one-time initiative," said Chianciola. "This is a conversation happening in every boardroom, but there really is no end point. It's an ongoing evolution and never-ending way to do business. PRI helps our clients implement digital transformation in a way that fits into their overall business strategy."
While Chianciola says bankers should not be chasing shiny objects such as digital account opening, chatbot and digital onboarding without making them part of a strategy and roadmap, he points out that customers do have ever-increasing digital expectations of their FIs. These expectations can present opportunities to draw in new customers, keep current customers loyal and even improve the experience and productivity of staff. On the flip side, if an FI is losing customers, enhancing and improving the customer experience can turn things around.
"If you are experiencing dropping customer satisfaction, fewer repeat customers or less positive word of mouth, there's a good chance that your customers are not having an optimal experience. An important driver for many digital transformation initiatives is their direct impact on and relationship to the customer experience." – Forbes, When A Great Customer Experience Requires Digital Transformation To Succeed – Forbes
The good news is that many existing digital services can be improved with relatively minor tweaks that give a lot of bang for the buck.
So, what digital features do customers commonly look for from their FIs?
· Mobile deposit. Since the pandemic, customers are less likely to visit branches in person to make deposits than ever before. An FI may have a mobile deposit feature that "checks the box" for their customers but have failed to make the most of the opportunity to enhance the digital service to improve the customer experience. Enhancements include:
o Auto capture. A simple, relatively inexpensive enhancement that makes a big difference is an auto capture feature that allows the customer to hover over the check to get a picture of it.
o Funds availability. Although the potential risk is very low with mobile deposits, some FIs still treat them differently than checks brought into the branch for deposit by instituting limits on when the funds become available. This practice can discourage customers from using the mobile deposit feature and ultimately create dissatisfaction with the FI's service.
o Endorsement procedures. Some FIs complicate the endorsement requirements for mobile deposits, adding to a negative customer experience.
o Approval process. Some FIs have dollar limits set too restrictively. When was the last time your FI reviewed mobile deposit thresholds? It's important that those settings aren't driving customers unnecessarily to the branch.
· Digital account opening. Online account opening typically makes up only a small percentage of the FI's new accounts. FIs should ask themselves if online account opening is just a feature offered to "check the box" or whether the procedure has been optimized to realize its full potential.
"There are solutions out there that allow for a three-minute process to open an account online, eliminating the need for a visit to the branch and filling out several forms," Chianciola said. "However, sales goals and incentives in some branches are structured around customers visiting the branch in person. It's important to understand whether you're looking at the issue from an internal perspective or a customer experience and convenience perspective."
· Digital onboarding. Because it is still crucial to establish relationships with customers so the FI can serve them better, upgrading the onboarding experience and finding a way to translate it to the digital space will be a growing concern in the future.
· Digital loans. Loans such as HELOCs and mortgages have been a solid source of revenue growth for most FIs. Ensuring that loan applications are easy to complete using a cell phone makes it more likely customers will choose your FI. And for customers who still prefer to apply in person, the ability to set up an on-the-spot video meeting with a mortgage representative in another branch reduces the possibility of losing the customer in the process of setting up an in-person meeting at another time.
· Chat Bot/Digital Assistant It's important to offer customers their preferred method to communicate with the FI. Some people want to meet face-to-face, while others prefer a phone call or speaking via text or chat. Having the last option available is particularly important to Millennials and Gen Z customers, who tend to eschew both phone and in-person interactions when possible.
· Credit scores. Providing a monthly credit score without pulling a customer's credit report is an added service seen in many Digital Banking platforms today.
In the article The Essential Components of Digital Transformation, the Harvard Business Review points out that digital transformation goes beyond the "check the box" mentality that FIs can fall into. It requires a solid business strategy and employee training and buy-in to get the most out of digital features.
"Most large companies have invested substantial cash in what is generally labeled 'digital transformation.' While those investments are projected to top $6.8 trillion by 2023, they're often made without seeing clear benefits or ROI. Common errors include the naïve assumption that by simply buying technology — or investing in any of the fancy tools or shiny new objects of the booming tech market — organizations will somehow transform. But even the best technology will go to waste if you don't have the right processes, culture, or talent in place to take advantage of it." – Harvard Business Review, The Essential Components of Digital Transformation
Profit Resources specializes in identifying profitability improvement areas for financial institutions through revenue growth, cost control, streamlining processes, and effective use of technology. Contact us to learn more about our personalized approach to propel growth and improve profitability.