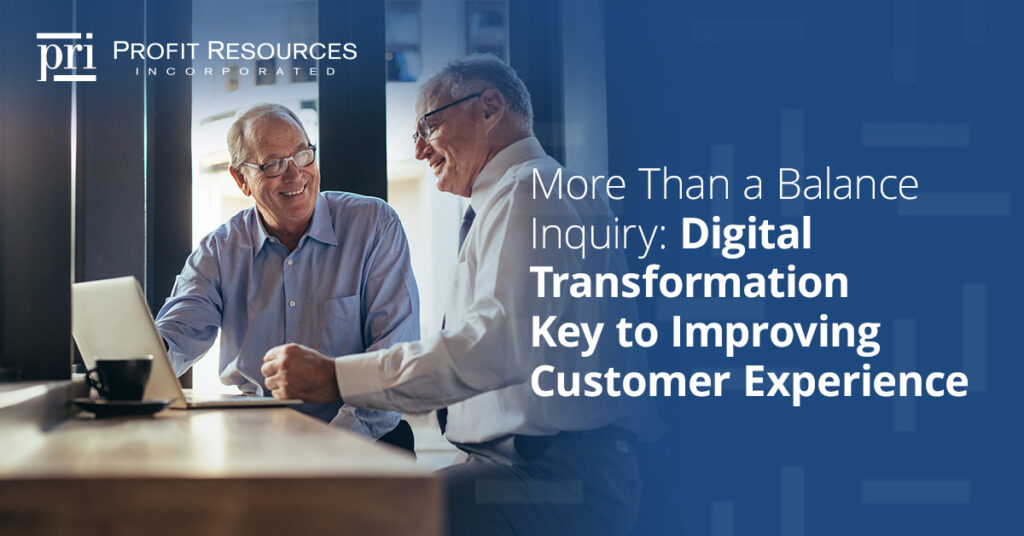 When online banking first emerged in the 1990s, it was presented as a simple method to cut costs. The prevailing logic was that the cost-per-transaction – almost always a balance inquiry – was less expensive than a visit to the branch or a call to the call center. The term "Customer Experience" was not yet part of the digital vernacular.
However, as online banking matured to online and mobile banking and now to digital banking, Customer Experience has similarly advanced from an afterthought to a critical component of the digital experience. Companies like Amazon, Zappos and others have created a standard of service and customer care that people now expect from all their digital providers, including their financial institutions.
Core-centric digital solutions have not always been conducive to creating a superior customer experience, but the mainstreaming of Fintech providers has changed the perspective by starting with the customer and working back to the core, essentially turning the model upside-down. New solutions continue to emerge in areas like Digital Account Opening, Payments, Chat, PFM and Treasury Management.
How does an FI stay on top of all the movement in the space? Here are a few suggestions from Tom McGill, Profit Resources Relationship Manager:
Be a student of the game. Digitally open accounts at other institutions to see what they are doing to minimize friction and improve the customer experience.
Hold your vendors accountable. Avoid settling for the market-basket of solutions provided by one vendor. As the cores become more open, integrating newer solutions can become less and less arduous.
Avoid "click charge" contracts whenever possible. The old Bill Pay pricing model mistake of paying both a per-user and per-payment charge should not be repeated with things like Digital Account Opening and PFM services. Scalability is key and must be priced into all agreements moving forward.
Learn from your customers. Talk with them directly and leverage the vast amount of data created from their interactions with your financial institution.
Don't forget your back-office staff. Offering an incredible customer experience is great, but not if it requires a tremendous amount of work for the people behind the scenes. The best solutions not only solve for the customer needs, but also deliver workflow efficiencies that allow for automation throughout the process.
Focusing on digital transformation and the Customer Experience is a crucial component of an FI's strategy for success. No longer an afterthought, it is the centerpiece of the FI's offering to its customers in 2021.
Profit Resources specializes in identifying profitability improvement areas for financial institutions through revenue growth, cost control, streamlining processes, and effective use of technology. Contact us to learn more about our personalized approach to propel growth and improve profitability.