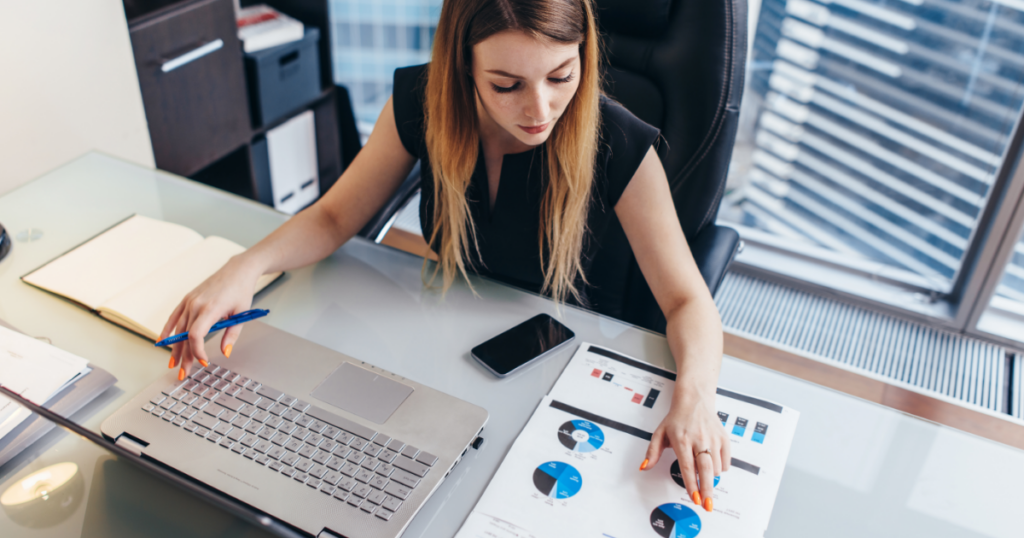 Customer expectations have driven much of the transformation in products and services that are now being delivered by financial institutions. Because of that, transformation is typically at the forefront of client experience strategy. However, process improvement often lags or is overlooked when it comes to operational efficiencies.
Often viewed as not having a direct client impact, improving operational efficiencies does actually influence overall client experience, although it may be indirectly. Jen Megee, PRI project manager, examines the eight top areas where excess time is spent in FI operations and why it's important to focus on these inefficiencies now.
Automation Leads to Greater Efficiency
"In today's highly competitive job market, FIs are having a hard time filling positions with qualified candidates," Megee said. "One strategy to address this challenge is to focus on utilizing the full capabilities of the systems they already have in place and reduce duplication of effort and systems. In this way, you can do more with less. Automation is the key word."
According to the Financial Brand article Retail Banking Lagging In Process Automation, Despite Benefits, while a majority of FIs recognize the benefits of automation and claim that it is critical to their business strategies, it is not being tackled in a systematic way.
"A survey by Cognizant of executives from across the financial industry — retail banking, credit cards, wealth management and mortgage lending — revealed that the automation efforts at nearly two-thirds (65%) of institutions remain at the early or proof-of-concept stages… if they've done anything at all. And yet nine in ten respondents professed that process automation is critical to their business plans, both now and in the future." (Financial Brand)
Megee also notes that as areas like mortgage lending begin to slow down, there is a good opportunity to take a closer look at process improvement without compromising customer support.
Here are eight areas to keep top of mind where excess time is spent in the operations areas of FIs.
Excess printing and scanning of reports with written notations. These reports can be produced, circulated and notated electronically, saving time and money.
Manual spreadsheet reporting or logs. Using automated system reporting will produce the same information quickly and automatically.
Duplication of efforts by multiple employees. One example of duplication of efforts is double- or triple-checking the same fields and documents, which often stems from an excessive fear of errors. Existing systems and a solid QA process can resolve the issue of errors and save time and effort.
"Over-engineering" what is required by regulation. Systems have evolved over time and can solve for some of these requirements.
Drafting policy and procedures to be completely risk-averse versus managing risk. Saddling the operations departments with more checks and balances only increases their burden and decreases efficiencies.
Reluctance to train and empower frontline employees to strive for First Contact Resolution (FCR). Often the FI does not trust their frontline employees to resolve issues with customers, and the issues are sent to operations to complete. According to the Forbes article Six Tips To Optimize Your Customer Service For First Touch Resolution, FCR increases both efficiency and customer satisfaction. 

"Over the past few years, first touch resolution has become a major focus for customer service of any kind. That's not by accident. The ability to resolve customer questions, issues and concerns without escalation or the need for a callback doesn't just raise customer satisfaction, but also makes the service operations much more efficient." (Forbes) 
Failing to utilize existing vendor relationships to fulfill manual operational functions with greater efficiency. While vendors may not take the initiative to reach out and discuss everything they offer, PRI can help ensure that the FI's vendor relationships function more like partnerships. 
And this is the biggest one …
Failing to utilize current systems to their fullest potential. This includes correct parameter usage, available interfaces/automation or simply implementing modules already owned by the FI. 
PRI specializes in diving into operational efficiencies and process improvement by analyzing the FI's current system capabilities to ensure their clients are saving as much time and money as possible. This approach allows the FI to fully utilize the resources they have and ultimately increases both employee and customer satisfaction.
Profit Resources specializes in identifying profitability improvement areas for financial institutions through revenue growth, cost control, streamlining processes, and effective use of technology. Contact us to learn more about our personalized approach to propel growth and improve profitability.