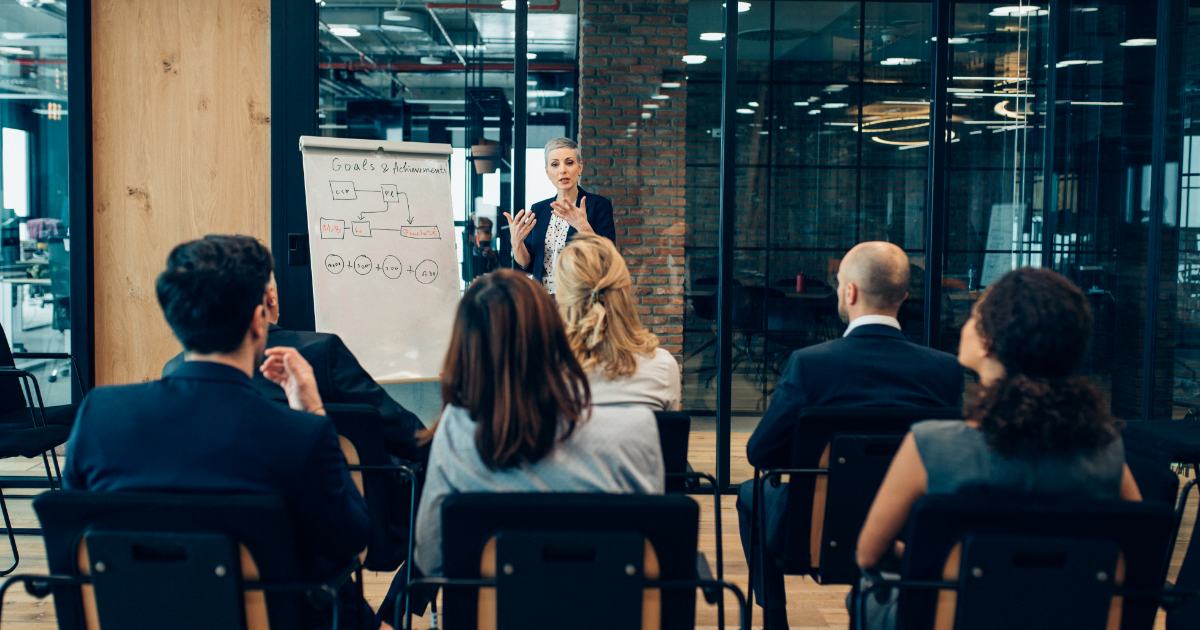 Intentional process improvement and how it applies to the strategy and culture of a financial institution is not always at the forefront of senior leaders' minds. When it's not, it can easily fall by the wayside. Sometimes FIs subscribe to the view, "If it ain't broke, don't fix it." This perspective can lead to a reluctance to look outside the box and forego the immense benefits of process improvement, one of which is customer retention.
"A customized and adaptable banking experience allows your bank to stand above the competition, ensuring customer loyalty… A study shows that customers who feel 'appreciated, respected, and valued' by their banks are far more likely to remain loyal to their bank." – Credera
However, according to Jen Megee, PRI project manager, process improvement goes far beyond this single benefit. It touches every part of the organization, including employee recruitment and retention, and it should be tightly incorporated into the FI's long-term vision and strategic planning. Since the banking landscape is constantly changing at a rapid pace, process improvement is not a "one and done" process.
"Successful banking process improvement requires placing equal importance on both internal and external forces. Transformation is also not a one-time exercise. Instead, think of it as a constant and consistent effort to improve the functions that are critical to running your organization. Your need to be effective and efficient in the transformation effort requires comprehensive data and insights into how your bank operates." – PaymentsJournal
As she guides PRI clients and potential clients who are embarking on a process improvement project, Megee says she poses several questions. These include:
Have you ever stepped back and counted the number of steps to complete a task or take care of a customer need?
Do you ever get customer complaints on how long it takes to resolve a request?
Are you losing employees because they are frustrated with what it takes to get their jobs done?
Are you competing for clients' business based on the ease or lack thereof in doing business with your financial institution?
Are you struggling to retain and/or attract employees?
To review more critical transformation questions, see the PaymentsJournal article Strategies to Kickstart Process Improvements in Banking.
"For many of these questions, it is important to get to the root of the issue, and it likely has to do with lack of focus on process improvement," Megee said. "Having a culture that supports intentional process improvement initiatives is extremely important to remain competitive, both internally and externally."
Megee notes four main areas that benefit from intentional process improvement.
Better Use of Data. Data is critical to understanding customer behavior and improving readiness to respond to any client request, Megee said. She recommends process improvements that will ensure the FI is making the best use of its available data to make business and client decisions.
"Get your data in a format that will tell a story for you, giving you a full picture," Megee said. "It's typical for FIs to have data in several places with no clear owners, so it becomes difficult or unusable in making decisions."
Knowing what goals are to be achieved using well organized data can be a vital part of improving the customer experience.
"At its core, process improvement is about increasing efficiencies and removing bottlenecks, something that can be seen in any industry. In banking, process improvement can mean having the right data in place and readily accessible to create a cohesive customer experience. A cohesive customer experience meets new, heightened customer expectations. Banking has shifted more and more toward a mobile- and web-based experience for customers, creating new datapoints to understand interactions. This increases the amount of data banks can collect on customers and requires banks to have streamlined processes to store, organize, and access the data. If done effectively, banks can provide high-quality assistance to service customer needs online or in-branch." – Credera
Client Experience. "Continually looking for ways to improve the client experience leads to better satisfaction levels, loyalty and retention, client referrals and ultimately growth," Megee said. FIs often think they know the experience of the customer with their organization, but they haven't taken the time to sit in the customer's seat or walk in their shoes. She points to the importance of journey mapping (see PRI blogs about this topic below in Resources) to get that first-hand experience.
"Competition is heavy now, so if we're not looking closely at how the customer experiences our organization at every point in their journey, we're in danger of losing their business," Megee said.
Employee Experience and Retention. As a rule, employees generally dislike taking extra, unnecessary steps as they go about their work. Sometimes they get caught in a rut of doing things the way they have always been done, she added. By understanding their pain points and addressing them, the employee job satisfaction is higher, resulting in better customer experience and employee retention.
"As we're competing for and trying to retain talent, we should be looking at process improvements that will allow us to use our current systems and new technology to make their jobs easier and better," Megee said. "By automating redundant and mundane practices, we ensure that employees are working on higher level items and adding maximum value to the organization. It's ultimately unsatisfying to work in a place that does not allow you to help a customer without jumping through a bunch of hoops."
Financial Institution Performance. By continually looking at process and having it embedded in the FI's culture, performance will naturally increase. There should be a feedback loop for employees to raise ideas around process improvement whether it is increasing current system adoption, utilizing Robotic Process Automation (RPA), or just thinking outside the box on how to get a task done. This will drive increases in employee engagement and ultimately help the FI run much more efficiently.
"The happier the customers, the more loyalty, growth and efficiency you have, the better your financial numbers will look," Megee said.
Megee points out that what gets talked about and measured is what gets accomplished. Having intentional process improvement as part of the FI's business plan and tying it to measurement and accountability is crucial. Intentional process improvement should be part of the FI's daily culture and practice, not just an annual hot button topic.
References:
How Journey Mapping Improves Customer Experience – Profit Resources, Inc
Methods to Create Effective Customer Journeys for Your Bank – Profit Resources, Inc
Strategies to Kickstart Process Improvements in Banking – PaymentsJournal
The Value of Process Improvement in the Banking Customer Experience | Credera
Profit Resources specializes in identifying profitability improvement areas for financial institutions through revenue growth, cost control, streamlining processes, and effective use of technology. Contact us to learn more about our personalized approach to propel growth and improve profitability.