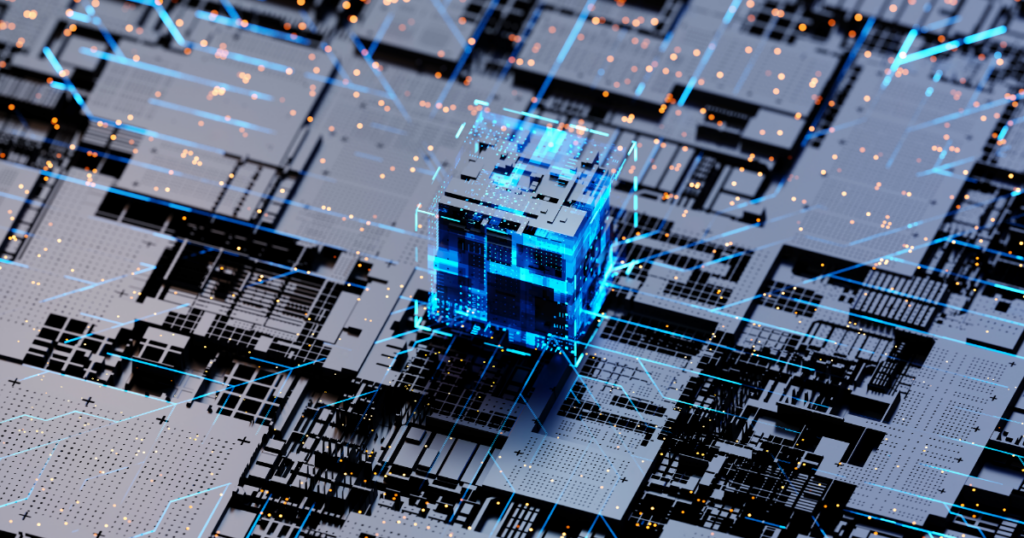 With all the current hype about Cloud-Native Core Solutions, it's easy to become overwhelmed by all the choices available. In our last blog, Mike Neale, PRI Director of System Evaluation, highlighted the considerations FIs should take into account when deciding whether to implement a core solution designed for cloud deployment. He said that while cloud native solutions designed on modern micro-services architecture with open and extensible data structures and business logic along with robust API capabilities are logical and important for the future, generally cloud-native core solutions in the market today aren't truly ready for prime time as full community banking core replacements.
However, according to the Harvard Business Review report, Modernizing Core Systems Has Become a Business Imperative for the Banking Industry, the pandemic that began in 2020 has put a spotlight on the need for a modern core system that allows for high levels of self-service. Modernizing the core systems – known as core transformation – also allows FIs to innovate and bring in new revenue.
"Beyond increased consumer self-sufficiency, a modern core brings fresh opportunities for banks to innovate, both within their existing lines of business and by participating in partnerships with other companies to gain access to new customers and new revenue streams. Modernization proponents may still have to convince senior business leaders that these investments are worthwhile, however. Defining short-term business benefits, along with a vision for the bank in the future, will be important to maintaining the momentum for change." — The Harvard Business Review Pulse Survey
In fact, according to a survey of 151 banking executives by Harvard Business Review Analytic Services, efforts to revamp or replace banks' back-end systems for processing lending and deposit transactions, updating customer account records and recording updates to the general ledger are becoming a more urgent priority.
"Eighty-one percent of respondents report that their bank will increase its core modernization investments in the next 12 months, with more than half (41 percent) saying these increases will be significant. These executives believe their companies will ramp up because the pressure is on. Asked about the factors influencing their bank's decision to accelerate their core modernization investments, 52 percent cite threats from fintech and nonbank competitors. Meanwhile, half reported fresh demand for virtual services from existing customers, and 48 percent cite customer interest in new products and services." — The Harvard Business Review Pulse Survey
So, how do we accomplish core transformation thinking outside of the box of total transformation to cloud-native solutions that may not be ready to meet the FI's specific needs and business objectives? Sue Schmiedeler, project manager at Profit Resources Inc., shares seven tips for getting the most of your core systems below.
Think core modernization. If the FI is running an older core but wishes to leap into the current decade and beyond, Schmiedeler suggests that the first stop should be the current vendor. Research the newest version or alternative core systems offered and also look at other vendors to compare solutions to determine which one is ultimately best for the FI client base. Utilize current vendor user groups as "banker buddies" to share information and best practices. Meet with separate business units to review how the core functions throughout the organization.
Use the full functionality. If the FI decides to stay with its current core, Schmiedeler says it's important to investigate every single aspect and piece of functionality to ensure that there isn't functionality going unused or being used incorrectly. Make the most of what you have.
Consider business requirements. If an FI decides to select a new core system, it's crucial to gather business requirements from every area of the bank, both customer-facing and internal. Undertaking core transformation touches every corner of the FI, not just IT.
Think outside the core. Digital is where the action is! Select and set up a core system that plays nicely with others by choosing a vendor who offers an open, adaptable system. The vendor should be digitally focused and efficiency-driven. And remember you don't have to always use the digital products offered by the core vendor. Look to a third party digital vendor that aligns with your FI's strategic goals.
Attend user groups and user conferences. These are good forums to bounce ideas and best practices off other FIs and vendor resources. Banker's association conferences provide similar benefits.
Dig for answers. Sometimes vendor product specialists and customer service personnel can be wrong. Ask probing questions, explain the need in a different way or even ask for a second opinion. FIs should not let 'no' answers deter them from continuing to use the core system to its fullest potential.
Pay attention to upgrade and patch documentation. This information is meant to educate the FI on new functionalities, fixed issues, etc. One small change could make a big difference in how the FI sets up and uses its core.
Schmiedeler said that core transformation can often be misinterpreted as an all-or-nothing proposition. Overall core modernization can be a reasoned process that is done a step at a time, always with an FI's strategic objectives in mind. The flexibility of this approach will open the doors of opportunity to increased revenue streams and better control over operational costs, leading to better profitability.
Profit Resources specializes in identifying profitability improvement areas for financial institutions through revenue growth, cost control, streamlining processes, and effective use of technology. Contact us to learn more about our personalized approach to propel growth and improve profitability.